A poucos dias da divulgação da lista de filmes nomeados pela Academia de Hollywood aos Oscares, o prestigiado New York Times entrevista Miguel Gonçalves Mendes sobre José e Pilar e sobre a forma como tem decorrido o processo de promoção do filme enquanto candidato português ao Oscar de Melhor Filme em Língua Estrangeira:
Seeking wisdom from José Saramago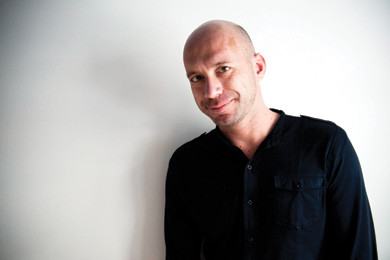 So much attention has been paid to "Pina," Wim Wenders's 3D homage to the choreographer Pina Bausch, that it's easy to overlook another documentary that is also competing for the Academy Award for foreign-language film. "José and Pilar," directed by Miguel Gonçalves Mendes, is Portugal's submission, and it too comes with an impressive pedigree. Co-produced by the directors Pedro Almodóvar and Fernando Meirelles ("City of God"), it examines the relationship of love and support that sustains José Saramago, the Portuguese novelist who won the Nobel Prize for literature in 1998, and his wife, Pilar del Rio, as Saramago battled to write one last novel before his death in 2010 at the age of 87. Mr. Gonçalves Mendes, 33, is in the United States this month for festival showings of the film and spoke by telephone from Palm Springs. Here is an edited version of what he had to say:
You were in your mid-20s when you started shooting "José and Pilar." What made you, at that very young age, want to make a film about a writer who was then already well into his 80s?
Because the young man I was and still am continues to be a little bit lost in the world, trying to find answers to questions that probably don't have answers. Saramago is a writer who I'd always admired, since I was a teenager, a figure of great wisdom to me. So I had a series of questions I wanted to ask him, plus I just wanted to meet him and get to know him. The idea for the film started from that simple a notion.
What kind of questions did you think he might be able to answer?
Even though this is a film that's a lot about death, it's a film with a great desire for life. The problem of death is something that troubles me. I have a fear of death, and all my films revolve around the question of death. We're here, trying to live, and we ask: What's the point?
So when Saramago says in your film that he's not afraid of death, you take him at his word and believe there is something to be learned from him?
He dealt better with the idea of death than others do. What I felt was regret that he didn't have more time, that he wasn't going to be able to continue doing the thing he loved. But he knew that he was privileged. We're talking about a guy who was born poor, illiterate, who really only started to write when he turned 60, which is really late, and 20 years later, at the age of 80, wins the Nobel. He'd say, "At an age when most writers have an acclaimed body of work, that's when I started. I felt urgency, and I lived with the weight of death on my shoulders. Because I knew that I didn't have time."
It's clear that you admire both José and Pilar. But what about us, the audience? Do you want us to like them too, or are you merely recording their behavior? I ask because there are times in the film when he comes across as a really cantankerous, even bitter, old guy.
(Laughs) Maybe at times. But aren't you also like that sometimes? I know that I am. The big difference here is that people aren't used to seeing this portrayed so clearly. Because in the cinema there is a big tendency to romanticize things, to spread flowers around. But here, no. I didn't want to sugarcoat things. You're seeing two people who eat, who drink, who argue, who love, who do everything that life has to offer. That's why I think this film has created an empathy with the public. Theirs is a mirror of our own lives. I wanted everyone to see themselves reflected in the film. This is a film about two human beings, not two superheroes.
I understand that you're currently working on a feature film version of one of Saramago's novels, "The Gospel According to Jesus Christ." Of all the novels that he wrote, why choose that one?
I'm a fan of many of his books, but I think they are difficult to bring to the screen. But this one has a narrative structure that's absolutely classic, that seems like it came straight from the editing room. In addition, "The Gospel According to Jesus Christ" is a book that, unfortunately, at the time it was published was very controversial in Portugal. I wanted to do justice to this book, because it is incredible. It's one of the most beautiful books I know in the Portuguese language.
I presume you're aware how unusual it is for a documentary to be competing for the best foreign-language film Oscar.
I know that it's rare, but I think something is changing. I think people are saturated with always seeing the same old stories, the same things, which many times bore or brutalize them. I think documentaries ofter space for people to get to know other realities. Twenty years ago, nobody imagined that documentaries could fill theaters. But today they do, so I think that it's perfectly legitimate that films like "José and Pilar" and "Pina" represent their countries. Of course, getting the nomination itself is another story. Life isn't always fair. These campaigns are very difficult, and they require money, which I don't have. You know, Portugal has never had a film nominated, and Portugal has an incredible cinema. So it's time for some payback.
Speaking of money problems, "José and Pilar" was co-produced with Pedro Almodóvar and Fernando Meirelles. I understand that you had difficulties raising money to make this film, and that they more or less came to your rescue.
Their support was absolutely essential. They put their money into this film, and if it weren't for them, this film wouldn't exist in the form that it does. They were investing in something they believed in, and both of them are big fans of Saramago, so they wanted this film to exist.
There were money problems in the beginning, the middle and the end. The Almodóvar company, El Deseo, came in first, but then by the middle, I had already run out of money and didn't have a cent to my name. That's when I met Fernando Meirelles, and because of him I was able to finish shooting. Even then, I was still short of money, so I had to take out another mortgage on my house to be able to finish. I was 10 years from paying off my house, and now I'm 30 years away. But I'm very proud and pleased at how things have turned out.
Fonte: New York Times