The foundation
Azinhaga Delegation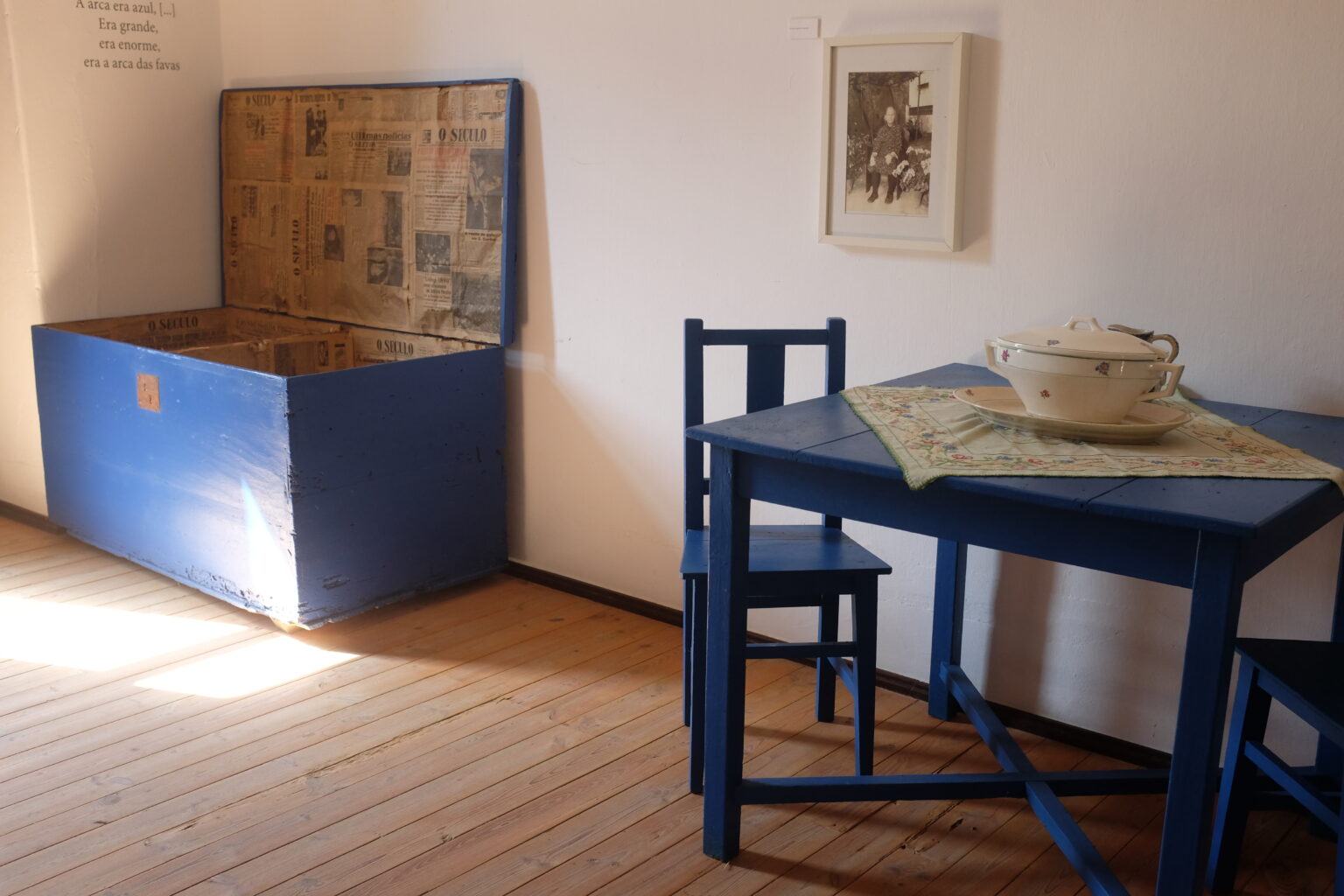 Address and Information
Largo das Divisões, Azinhaga
2150-008 Golegã
Tel .: +351 249 957 032 | Email: azinhaga@josesaramago.org
www.josesaramago.org
De 3.ª a sábado, das 10 às 13 horas e das 14h30 às 18 horas.
Free entrance
in the lane
Azinhaga's delegation is in a former primary school where visitors can find the bed where José Saramago's grandparents slept, which he mentions in the Nobel Prize speech. You can also see the reconstruction of a popular kitchen from the beginning of the 20th century. In the course of the delegation there are several photographs of José Saramago's family from the time of "As Pequenas Memórias", a book highlighted in this space.
There is also a library, a bookshop with books by José Saramago in several languages, books in Portuguese from other Nobel Prizes and José Saramago Awards, children's books and an auditorium where cultural activities are regularly held.
As part of its objectives, the José Saramago Foundation highlights the workshops for children "Letter to the grandmother" and "O Silêncio da Água" and the guided tours of the delegation in its Educational Program in Azinhaga.
«We are much more of the land where we were born, and where we were created, than we imagine."
How to get
1. On the A1, take exit 6 towards Torres Novas.
2. 1.5km later, exit towards Torres Novas / Porto de Mós, entering the N3.
3. On the N3, follow the Torres Novas signs.
4. About 4.5 km later, passing through Póvoa de Santarém.
5. After about 3.5 km, take the exit for Alcanhões, entering the N365 to follow until the final destination.
6. 2 km later, in Alcanhões, turn left towards Golegã.
7. 400m later, turn right towards Golegã / Pombalinho / Vale de Figueira.
8. After 3.5 km, in Vale Figueira, turn left towards Golegã.
9. 700m later, turn right towards Pombalinho / Golegã.
10. About 7.8 km later, at Pombalinho, turn right towards Golegã
11. 200m later, turn left towards Golegã.
12. About 2km later, arrival at the destination: Azinhaga.
Estimated time from Lisbon → Azinhaga: about 70 minutes.