The foundation
Sobre a FJS
Replica of José Saramago's secretary that is part of the exhibition "As Seeds and Fruit", on the first floor of Casa dos Bicos/José Saramago Foundation
Who we are
The José Saramago Foundation was born because a few men and women from different countries decided one day that they could not leave the shoulders of one man, the writer José Saramago, the baggage he had accumulated over so many years, the thoughts he thought and lived, the words that each day endeavor to leave the pages of books to settle in personal universes and be compasses for so many, the civic and political action of someone who, being of letters and without ceasing to be, transcended the literary scope to become a moral benchmark worldwide. So, so that José Saramago could continue to be the same, we knew that we had an ethical obligation to create the José Saramago Foundation and thus, giving shelter to man, increase the writer's time, also be his home, the place where people ideas remain, critical thinking improves, beauty expands, rigor and harmony coexist.
Yes, we decided to create the José Saramago Foundation, men and women who understand the value of the writer's work and his attitude towards life.
We are aware of the complexity of the work and also of what it will bring to people who need to know that they are not alone. We are a Foundation that respects the work and life of José Saramago, which means that we are attentive to the voices of the world, the beauty that men can produce and the pain and isolation they suffer, and that is why we try to do every day with that the concept of hope is something more than an empty and rhetorical word. We do not need, to intervene and be, authorizations or permissions from anyone, we just need to know that we are human and that we want to contribute to the humanization process that a world in a permanent process of dehumanization needs. At our insistence, José Saramago led the way. We have our Declaration of Principles. We are what says the paper that José Saramago signed in Lisbon on June 29, 2007. We are the José Saramago Foundation.
Facade of Casa dos Bicos © CML | DMC | DPC | José Vicente 2018
Declaration of Principles
The objectives of the José Saramago Foundation, on this created date, are clearly stated in the statutory provisions by which it should be governed. Therefore, they do not have to be repeated here in the Declaration of Principles. However, it seemed appropriate to me, in the circumstances, to express in a personal way a few wills (or desires) that do not contradict these objectives in any way, but rather they can fit them into a harmonious and familiarly recognizable whole. I do not set an example to anyone, however, reviewing my life, I distinguish, now firm, now shaky, a continuous line of steps that I did not project, but that, consciously or not so much, made me realize that no other could serve me, while it became more and more clear that one of my vital obligations would be to serve her myself. To have known Pilar, to live by his side, would only confirm to me that such a direction was the correct one, both for the writer and for the man. The direction of the great values, yes, but also the direction of the small and common actions that result from them in daily life and that will give them the best validity of the acquired experiences and the learning that do not cease. The paradox of human existence is to die a little more each day, but that day is also a legacy of life bequeathed to the future, which the future, whether long or short, should assume and bring to fruition. Neither by vocation nor by choice was the José Saramago Foundation born to contemplate the author's navel.
So, between will and desire, here are my proposals:
a) That the José Saramago Foundation assumes, in its activities, as a standard of conduct, both in letter and in spirit, the Universal Declaration of Human Rights, signed in New York on December 10, 1948.
b) That all actions taken by the José Saramago Foundation be guided in the light of this document, which, although far from perfect, is nevertheless for those who decide to apply it to the diverse practices and needs of life, such as a compass, which , even though it does not know how to trace the path, it always points to the North.
c) That the José Saramago Foundation deserves particular attention to the problems of the environment and global warming of the planet, which have reached levels of such severity that they already threaten to escape the corrective interventions that are beginning to take shape in the world.
I am well aware that, by itself, the José Saramago Foundation will not be able to solve any of these problems, but it will have to work as if it were born for that.
As it turns out, I don't ask you much, I ask you everything.
Lisbon, 29 June 2007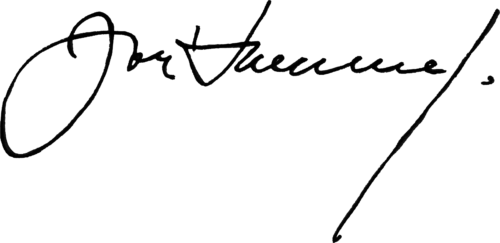 Conteúdo expositivo
Textos distribuídos aos visitantes da FJS
Em inglês